I currently teach at CAE & Northcote Pottery Supplies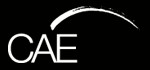 The Centre For Adult Education (CAE)
For class details: www.cae.edu.au/craft/ceramics
Bijoux Porcelain
We use porcelain to make small pieces for jewellery, buttons or unique gift tags. Thebeautiful milky whiteness of porcelain is complimented by the delicate beauty of Japanese Tissue Transfer decoration.
No experience required
Bijoux 2
An opportunity to put the skills from Bijoux Porcelain to further use or I can suggest more advanced exercises.
Bijoux Christmas
In this class we make porcelain gift tags, tree and table decorations. You will be able to easily make beautiful finished porcelain decorations with Japanese tissue transfer and porcelain. Adds a very personal touch to Christmas.
No experience required
Ceramics: Craft Your Way in Clay
A great introduction to clay and decoration. We use earthenware clay to make simple pots and plates. I will also take you through a few simple exercise to help you create your own painted designs.
Put together especially for those with no experience in clay or painting.
No experience required
Ceramic Hanging Planters
Learn the simple techniques required to make your own hanging planters.
Also in the class you will find out where to get materials and have work fired so you can go on creating!
---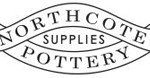 Northcote Pottery Supplies
Workshop details:
www.northcotepotterysupplies.com.au/courses–workshops/workshops1
Porcelain Treasures
This is a 2 X3 hr workshop Saturday morning workshop as a good hands on experience of using Tissue transfere and porcelain to make componets for jewellery, buttons or very special gift tags. With little or no experience you will get great results and learn how to go about doing it for yourself.
For those with a little more experience we will cover the use of Transferes on raw, bone dry and bisque ware and application of glaze to your treasures to get that fat glossy finish.